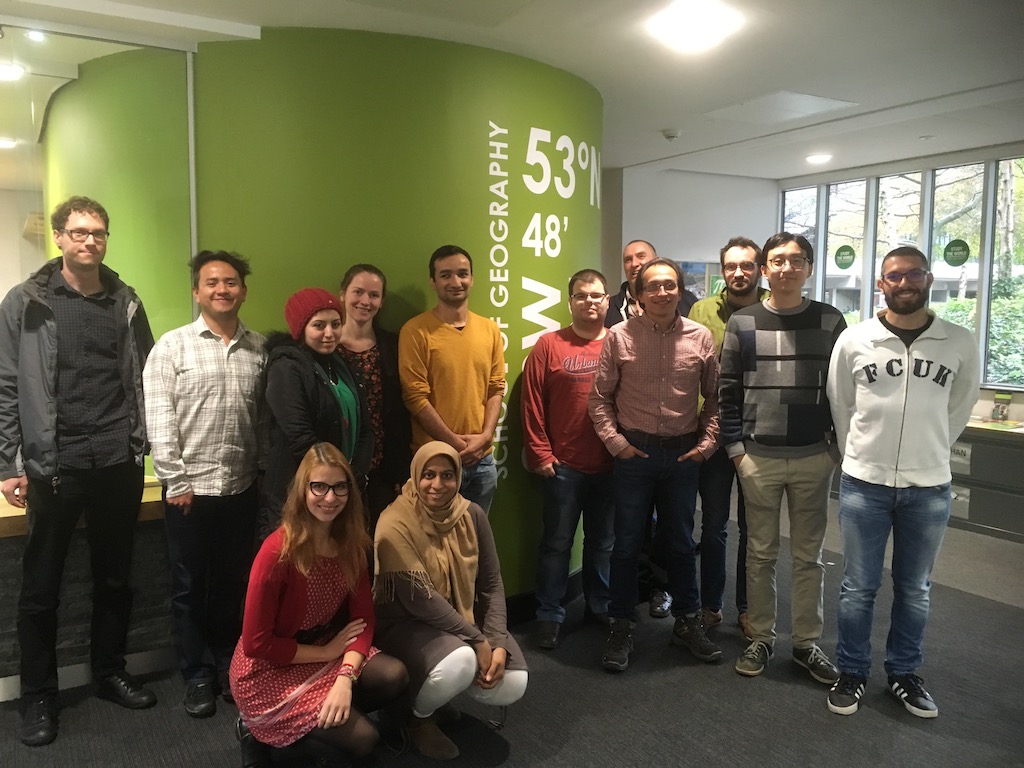 From October 30th to November 2nd, at University of Leeds – England, took place the 4th AGILE Ph.D. school.
AGILE PhD schools provide a forum for the next generation of scientists and research leaders to develop their own networks and to exchange ideas, as well as providing a set of core research skills. The Schools expose attendees to a diversity of leading-edge topic areas in GI and spatial information sciences and, critically, show them different experiences and expectations around supervision, prosecuting research.
During two days 12 PhD students – from different countries and universities – met to discuss their ongoing research, current progress, and future activities. The main goal was to develop generic research skills related to how to effectively write and post research. Each attendant should consider an effective storytelling as part of the outcomes to properly "sell" the idea that is trying to solve, framing the research problem and intermediate results obtained as part of a good story.
Diego Pajarito and Fernando Benitez from GEOTEC (GeoC project) were part of this group. In only five minutes fellows should explain what is their research about, current outcomes and how to face next steps. Students received feedback from professor Alexis Comber – who was in charge of this year PhD school – and from the rest of participants.
The agenda of the first day also had a practical session about "Agent-Based Modelling" from Nick Malleson, Associate Professor in Geographical Information Science in the School of Geography at The University of Leeds. The second day, Ian Philips – from the Institute for transportation studies – presented his talk "Minister love maps" related to trials and tribulations for an early researcher.
This school was an excellent opportunity to wrap up the basics tips and trick related to writing and posting research. Learning the fundamentals about research paper structure, as well as oral presentations, explaining why the audience should be interested in your talk, and selection of useful literature required were also considered.
For more information, about the AGILE Ph.D. School, visit https://agile-online.org/index.php/initiatives/current-initiatives/phd-school