Dr. Christy M K Cheung is a worldwide renowned researcher in the field of Information Systems with more than 12400 citation in Google scholar. She was invited by the GEO-C team to visit NOVA IMS school from 21 to 25 of May 2018 to deliver a seminar and provide feedback to improve the research of esr#05 Mijail Naranjo-Zolotov. We are very pleased by her visit.
Title of seminar: Societal Impacts of ICT Use: Understanding Bystanders' Proactive Reporting Responses to Online Harassment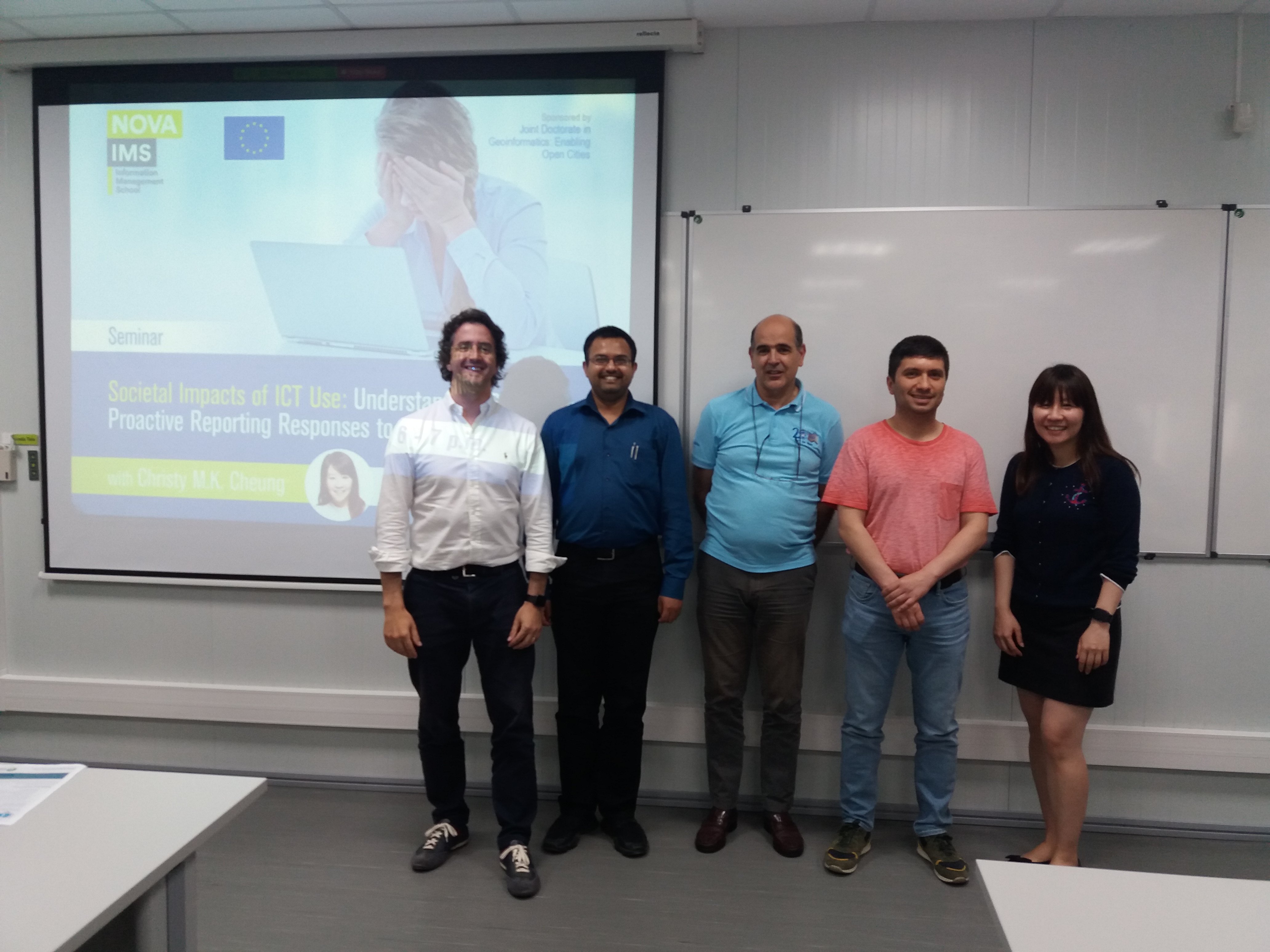 Biography:
Christy M.K. Cheung is an Associate Professor of Information Systems and e-Business Management at Hong Kong Baptist University. She earned a Ph.D. in Information Systems from the College of Business at City University of Hong Kong. Her research interests include Technology Use and Well-Being, IT Adoption and Use, Societal Implications of IT Use, and Social Media. She has published over one hundred refereed articles in international journals, and conference proceedings, including Decision Support Systems, Information & Management, Journal of Information Technology, Journal of Management Information Systems, Journal of the Association for Information Science and Technology, MIS Quarterly and among others. She is currently serving as the Editor-in-Chief for Internet Research and President for AIS-HK Chapter.