We invite all who want to be a part of a discussion on the real impact of Open Data in cities and spatial point analysis process on linear networks to present their works in our workshop.
Once the data consumers have access to open data, next step is to go depth and come up with practical methods of analysis together with accessible results for citizens.
Keynote Speaker:
We are very pleased to announce to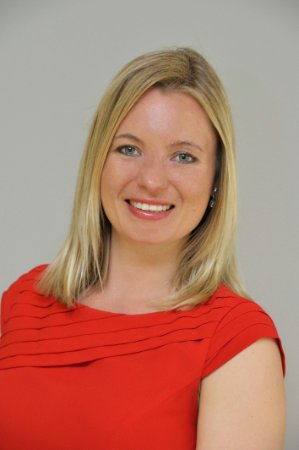 our keynote speaker, Heleen Vollers. is a Senior Management Consultant at Capgemini Consulting. She works in the Public Insights & Data practice of Capgemini Consulting where she is a member of Capgemini's global EU account.
Heleen is actively involved in the development of the European Data Portal and associated services, on behalf of the European Commission – DG CONNECT. Beyond being just a Portal, the project offers support services to countries as they mature on their Open Data journey. In addition, there is a strong focus on driving a user community and understanding the benefits of Open Data. Heleen leads the research work on measuring the level of Open Data maturity across Europe.
Check our workshop website for more information and Pre-Registrations: http://opendata4opencities.uji.es/
The workshop topics may address aspects of Open Data use level, applications and strategies to empower and engage the citizens through Open Data in cities, spatial point process as a use case and it includes (but not limited to) the following:
Open Data
Re-use and discover the level of available information in cities' open data portals.
Open data engagement mechanisms.
Data selection process
Spatial data quality
Fitness for use criterions
Spatial analysis of open data using R language
Hotspots on linear networks
Spatial point processes on linear networks
IMPORTANT DATES:
March 17, 2017: Submission deadline for short and position papers.
April 7, 2017: Author Notification.
May 9, 2017: Open Data for Open Cities AGILE Workshop.
Guideline for Short Paper and Position Paper:
The goal of short and position papers is to collect and provide the opportunity for discussion of specialized research questions or challenges related to Open Data, its impact on cities, and study how cities can involve and empower cities stakeholders to make available information more effective, and to the spatial point processes on networks as a use case to use the open data and make spatial analysis with some new methodologies. This workshop provides an excellent opportunity for researchers to present their works in progress and obtain detailed feedback and should have ample time allocated for discussion and participation by all attendees. Detailed instructions on the publication are as follow:
Short papers (< 3000 words) your related ongoing research in Open Data and spatial point analysis process on networks.
Position papers (<1000 words) describing your application, strategy or demo related to aforementioned topics.
Selected papers will be published on the workshop website and have the opportunity to present during the morning session of this workshop.
Also, the selected papers will be included in CEUR Workshop Proceedings (CEUR-WS.org). CEUR is a free open-access publication service of Sun SITE Central Europe operated under the umbrella of RWTH Aachen University. CEUR-WS.org is a recognized ISSN publication series, ISSN 1613-0073. CEUR-WS.org is hosted at http://SunSITE.Informatik.RWTH-Aachen.DE/Publications/CEUR-WS/.
Proposal submission:
All short and position papers should be submitted via email or pull summited in GitHub workshop repository.
Organizing Committee:
Dr. Joaquin Huerta
D. Candidate Fernando Benitez
D. Candidate Mohammad Mehdi Moradi
Pau Aragó Galindo
Programme Committee:
Joaquin Huerta (UJI University)
Jorge Mateu (UJI University)
Marco Painho (NOVA University)
Pau Aragó (UJI University)
Fernando Benitez (UJI University)
Mohammad Mehdi Moradi (UJI University)
Guiying Du (Munster University)