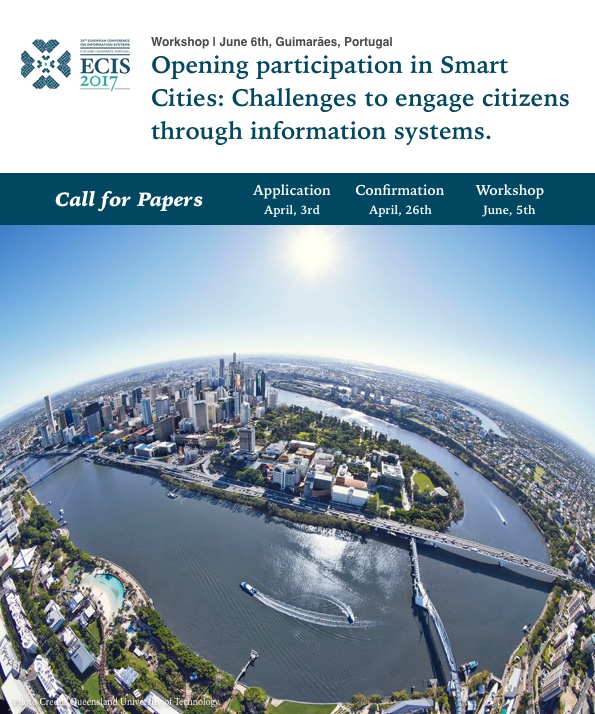 We, some of the ESRs from the "GEO-C – Geoinformatics: Enabling Open Cities" project, would like to invite you to our half-day pre-conference workshop part of the 25th Annual European Conference on Information Systems (ECIS 2017). This workshop entitled "Opening Smart Cities: Challenges to engage citizens through information systems" aims to explore and discuss the potential of information systems to engage citizens in the development of smart cities through e-participation technologies.
The session will take place on June 6, 2017, in conjunction with the ECIS 2017 in Guimarães, Portugal. The deadlines for short papers (max. 2000 words) submissions are on April 3, 2017 and we encourage you to submit your paper as a .pdf to us, along with the authors' names and contact details to geoc3.ecis@gmail.com. The main topics we will address will be:
E-participation in smart cities
Citizen engagement platforms in smart cities
Open data and governance towards open and inclusive cities
Participatory and critical design in urban decision-making processes
New kinds of interaction between citizens and other stakeholders in open cities
Different performance of citizens on using ICT for e-participation: gender, age, education, etc
Reflections for e-participation: Best practices, failures & practical challenges.
We are looking forward to your submission!